Meet the Therapists at Coastal Counseling Center
The clinicians at Coastal Counseling Center are licensed in their respective disciplines of LCSW, LPC, PsyD, and LMFT. All clinicians at Coastal Counseling Center are committed to provide quality professional services. Some providers work as independent contractors while others are employees. Our approaches are family, individual, group, and marital counseling. During the initial assessment session, a treatment plan will be developed with the client to focus on the particular area of intervention that needs attention first.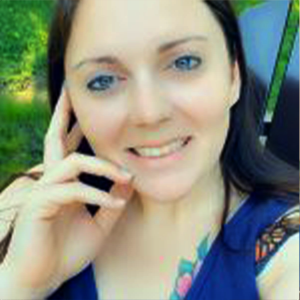 M.Ed., MA, NCC
Charlotta Crews
Telehealth with Charlotta
Charlotta is a Resident in Counseling, with experience working within various environments to include; the public-school system, non-profit organizations, and inpatient mental health care. Charlotta graduated with her master's in Clinical Mental Health Counseling from William & Mary, and utilizes both her academic and life experience to inform her as she works towards licensure.
As a provider, Charlotta is familiar with military life's challenges and stressors, being a former military child herself. She is also a dual citizen of Finland and the United States, and her extensive global travels continue to inform her commitment to furthering multicultural understanding in the counseling profession. It has been said that Charlotta is incredibly empathic in her approach, and sees counseling as a collaborative process between therapist and client. Charlotta is knowledgeable in working with trauma, depression, anxiety, parenting/family problems, and life-adjustment issues. She provides services to children, adolescents, and adults, and offers individual, and couples therapy.
"Compassion is not a relationship between the healer and the wounded. It's a relationship between equals. Only when we know our own darkness well can we be present with the darkness of others. Compassion becomes real when we recognize our shared humanity." – Pema Chödrön
LCSW, RPT
Dorothy Goulart
Telehealth with Dorothy
Dr. Dorothy Goulart has more than 30 years of clinical experience as a Licensed Clinical Social Worker (LCSW). She has been treating children, adolescents, adults and their families in Virginia since 2012. As a Certified Trauma-Focused Cognitive Behavior clinician, Dr. Dorothy specializes in trauma, anxiety, depression, divorce, stress, grief and loss. She also integrates faith and spirituality in her treatment approach when appropriate.
Dr. Dorothy is a Registered Play Therapist-Supervisor, certified in AutPlay, a specific play therapy intervention for children and adolescents diagnosed with autism. She is trained in a variety of evidenced-based interventions that include Eye Movement Desensitization and Reprocessing (EMDR) therapy, Cognitive Processing Therapy and Solution/Brief Focused Therapy. She earned a Doctor of Social Work (DSW) from Walden University in 2018.
LCSW
Ebony Canady
A graduate of University of California Riverside and Norfolk State University, Ebony is a Licensed Clinical Social Worker with 10years of experience treating all age groups in a variety of settings. She is trained and certified to work with grief, intellectual disabilities, and critical incident stress debriefing. She is also comfortable with substance abuse counseling, acute mental illness and crisis intervention as well as family counseling, trauma recovery, and perinatal mental healthcare. Ebony is enthusiastic and enjoys working with a diverse group of clients. She provides outpatient care to children as young as 3 years old but works well with all ages on an individual basis or for couples' therapy. You will find a therapist willing to accept you for who you are but willing to push you maximize your potential.
For the announcement on socials, please highlight that she has immediate openings for in-office visits, she is accepting children, and accepts all major insurances.
LPC
Jenelle Drake
"We will never get back the life we waste trying to be normal." – Atticus
One of my first supervisors told me, 90% of therapy is the relationship. This has stuck with me through my years of practice and shaped the way I think about therapy. Not everything can be handled with a script when we all come from different backgrounds and develop varying perspectives. I work to get to know my clients, validating their struggles and experiencing life with them, while providing skills and sprinkling laughter and sarcasm along the way. I show my real, enthusiastic, down-to-earth, quirky self, which allows my clients to love and look forward to therapy, despite it being difficult and not always fun.
I have always been passionate about helping others; however, this passion strengthened through my time in the military from 2006-2011. This experience encouraged growth and self-confidence, leaving me with a strong interest to support and inspire teens, mentoring them to a better self-image and greater self-worth, something I greatly struggled with in my teen years. I graduated with a Master's in Psychology in 2015 after working with homeless veterans with co-occurring substance use and mental health disorders. Very quickly, I realized that my heart still resided with helping children and adolescents. I started a position assisting severely-emotionally disturbed teens in a residential setting who were on probation or in foster care, as well as teens experiencing suicidal/homicidal ideations who were leaving mental health inpatient facilities. I have worked with teens since 2016 and love encouraging them to be the best version of their unique selves, because why would we want to be like everyone else?
LPC
John Copeland
Telehealth with John
Mr. Copeland provides psychotherapy to teens, adults and children. He is a Virginia Licensed Professional Counselor. His education includes a Bachelors of Science in Education and Psychology and a Masters of Education. With over 15 years of experience, John has worked with individuals, couples, and families in various mental health settings including, in-home extensive family therapy for challenged youth, community agency, and private practice. His treatment specialties include anxiety, depression, anger management, parenting, grief and loss, PTSD and couples counseling. John is also a specialist in treating co-occurring disorders where mental health issues are treated in conjunction with substance abuse issues. John is a certified Clinical Supervisor providing clinical supervision for licensure to Clinical Therapists. He is a practitioner of Dialectical Behavior Therapy. John is known for his wisdom, warmth and humor, qualities that make him highly regarded as an educator, therapist and supervisor.
LCSW, BCD
Judy Griffin
Telehealth with Judy
Mrs. Griffin is very adept in the treatment of children, teenagers and adults. She provides marital, family and individual therapy for issues of divorce recovery, loss & grief, domestic violence, sexual abuse, ADHD, anxiety, depression and anger management problems.
LPC
Kensey Lyons
Telehealth with Kensey
Kensey is a Licensed Professional Counselor with over a decade of experience. She works primarily with children ages 4 and up. She has experience working with children who have been adopted or who are in foster care, children who have experienced trauma, childhood anxiety, behavioral and social concerns as well as working with families to improve relational dynamics and boundaries within the home. Kensey also has experience working with military couples and families, couples struggling with intimacy issues, and adults dealing with both acute and chronic mental health issues. Kensey has pursued extensive post-graduate training in Play Therapy techniques, Adlerian theory, and military culture and challenges faced by service members and their families. Kensey always approaches therapeutic work with clients from a holistic and client-centered perspective, firmly believing that each client is unique and requires therapy to be tailored to their specific experiences and who they are as a complete person.
LCSW
Mary Brantley
Telehealth with Mary
Mary Brantly is a Licensed Clinical Social Worker with many years of providing counseling services to individuals, couples, and families who struggle with life's issues.
When people experience trauma or other life stressors, it is not uncommon for them to have difficulties experiencing joy in their everyday lives. Her approach to therapy is to help individuals and families make sense of what has happened to them, recognize how it continues to affect them, and to make changes that allow them to move forward to accomplish their goals. No single approach is right for every person, so she utilizes a holistic approach and designs the treatment to fit the individuals and their specific issues using a Trauma-Informed Approach, Cognitive Behavioral Therapy, Mindfulness, Psychodynamic, Strength-Based and Relational Therapy.
Mary specializes in working with clients ages 16 and up dealing with anxiety, stress, grief and loss, physical and sexual abuse, trauma, depression, anger management issues, and PTSD. She has extensive experience working with women who have difficulty in being assertive in their relationships, and developed and ran a Women's Assertiveness Group for many years. She is also certified as a Critical Incident Debriefing counselor.
LPC
Renee Skinner
Telehealth with Renee
Renee is a Licensed Professional Counselor with experience working within various environments to include, private practice, teen residential, Intensive In-home, community agency, and within the prison system. Her life experience and world travels have offered a unique understanding of multicultural issues and that there are many ways to do things the right way. It has been said that Renee is creative in her approach, warm, genuine, and relatable. She takes pride in helping you find the path to your own solutions. Renee is knowledgeable in working with trauma, abuse, depression, anxiety, parenting/family problems, and life-adjustment issues. She provides services to children, adolescents, and adults, offering individual, couples, and family therapy.
LCSW
Robin Shelton
Telehealth with Robin
Mrs. Shelton has extensive experience providing services to military families. She provides treatment to adults, adolescents and to middle school age children. She specializes in depression, grief, sexual and physical abuse issues, as well as substance abuse addictions. She provides family and marital therapy.
LCSW
Ronna Adler
Telehealth with Ronna
Mrs. Adler has provided counseling services for over three decades. She counsels children over the age of eleven as well as adolescents, adults and geriatric clients. Mrs. Adler uses individual, marital/family therapy to enable individuals and couples to communicate more effectively. Mrs. Adler specializes in Behavioral Management Issues, Depression, Grief, Anger Management Skills, PTSD, Sexual Issues, Gay and Lesbian Relationships, Parenting Skills, Substance Abuse and areas affected by Attention Deficit Disorder. Mrs. Adler uses Cognitive Behavioral Therapy to address issues of anxiety and depression.
COMMON QUESTIONS ABOUT THERAPISTS
What do the letters mean?
LCSW- Licensed Clinical Social Worker
LMFT- Licensed Marriage and Family Therapist
LPC- Licensed Professional Counselor
PhD- Doctor of Philosophy-Psychology
RIC- Resident in Counseling– Someone who has completed their formal education to include some hands-on training but, still needs to gain more experience while being mentored by a fully licensed supervisor.
What is the difference between one therapist and another?
This question is complicated by the unique way the provider chooses to practice. In theory, psychotherapist provide a slightly different path to the same place of wellness. This can vary widely based on the provider's experience after training and/or the needs of the client.
In short, psychotherapists differ based upon the philosophy of their training and in some cases, the education level.
For therapists, a master's degree is the minimum education level. Degrees can be in psychology, education, counseling, or other related areas. All therapists identify patterns of thought and behavior that could be improved upon to increase an individual's level of social functioning as well as quality of life. The therapists will use various techniques to increase the client's awareness and understanding of these complex patterns or additional assistive resources. Some therapists seek additional training to specialize in a particular age group or diagnosis.
LCSW
LCSW's typically focus on helping people cope with issues in their everyday lives, deal with their relationships, and solve personal and family problems. Social workers also work in a variety of settings (schools, hospitals, government agencies), to help individuals, families, and groups restore or enhance their capacity for social functioning.
Psychologist
Psychologists have a doctorate degree. Psychologists take a scientific approach to study human thought and behavior, both normal and abnormal. Psychologists typically use diagnostic testing or other assessment tools to formally diagnose and treat people with mental illness.
LPC
LPC's work to form a professional relationship that empowers diverse individuals, families, and groups to meet their goals.
LMFT
LMFT's focus on brief, solution focused interventions and treat the entire set of relationships as one unit no matter how many people are in the room.
What should I expect when meeting with a therapist for the first time?
Therapists will conduct an interview that aims to put you at ease and make you feel safe so that you may more clearly reveal the area where you can use help. You will cover the limits of confidentiality and provide an overview of the process. The space will be private and the provider's attention will be dedicated to you. There is no need to lie on the couch and stare at the ceiling.
During the appointment, a therapist will ask specific questions to help identify problem areas and personal strengths. The therapist will most often reveal very little about themselves. The interview and treatment should remain focused on the client to get the most out of treatment. The provider may ask to speak with members of you family, friends, or other treatment providers to help understand the entire picture.
There will likely be some discussion about ways to cope with issues that are identified during the session. Towards the end, the therapist will summarize their concerns and the proposed treatment plan.
How long will the appointment last?
Usually, 1 hour will be allocated to your first appointment. Each additional appointment will last from 45 – 60 minutes usually.
When will I be seen again?
If the therapist accepts your case and you agree to treatment, then you will likely be seen once every week or two for a few months. As symptoms resolve and client becomes more skilled at "becoming your own therapist" then the therapist will likely space out sessions to every month or even recommend discharge. Some clients may choose to stay in therapy for many months or even years.
How can I identify a "good" therapist?
It is very difficult to find a "good" therapist from a website, advertisement, based upon education level, from a friend, or even years in practice. There is no way to know who will be a "good" therapist for YOU without meeting the therapist for a few visits. Some things to consider.
A "good" therapist should make you feel comfortable, safe, and supported unconditionally.
A "good" therapist should challenge you.
A "good" therapist should help you restore or enhance your health.
Please visit these trusted websites for more information on psychologists, therapists. and counselors: